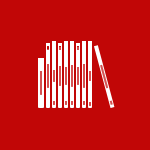 Read and manage your comic books
Cover presents your library in a neat and beautiful interface. The app is mapped to the folders and files on your device or network ; just specify the folder(s) containing your comic books, and enjoy your reading. Whenever a comic is added or removed, Cover is updated automatically.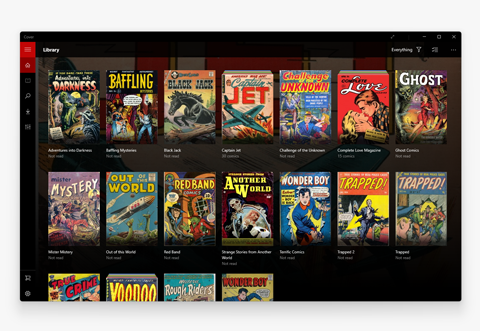 Simply read on Windows...
Cover takes advantages of your laptop or tablet touchscreen, it fully adopts the Universal Windows Platform design language making it easy and intuitive to use. Select the layout you want and enjoy your library. It is like reading comics for the first time again.
...and everywhere else
While you might enjoy reading comics from your couch, Cover also allows you to enjoy your favorites comic book on the go. The mobile version is as feature rich than the desktop version, and has been designed to provide the best reading experience on mobile phone.
We try to make the best app by working on every detail
Comic book management with shelves (folders), read/unread, page count, current page,...
Add folders to the library or open standalone files
Reference and synchronize network paths
Access your OneDrive or Dropbox comics
Supported file types: CBZ/ZIP, CBR/RAR, 7Z/CB7, EPUB, PDF (Experimental on Windows Phone)
Supported image types: JPEG, PNG, GIF, BMP, WEBP
In-app purchase to unlock unlimited library
Open files directly from Windows explorer
Indexed library for quick Windows search
Customizable page layout : single or dual page, fit width/height/page
Pinch-to-zoom, swipe and tap supported to improve reading experience
Left-to-right or right-to-left reading (aka Manga mode)
Change page background color
Beautiful and neat library
Reading is adapted to any screen size or orientation.
Customize the reading (single/dual pages, fit, manga mode,...).
Keep multitasking :-)